Where to eat in Johannesburg, South Africa – 3 recommendations
While in Johannesburg, there are 3 places to visit in order to eat – and keep it in a reasonable budget!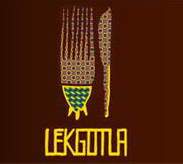 Definitely the first recommendation is Lekgotla, a traditional restaurant in Nelson Mandela Plaza (they have also a website). If you stay in Johannesburg for several days, you may consider eating here several times. Why? Because only in this way you will be able to taste the special dishes from South Africa. Tasty food, good service and good looking restaurant. A pleasant experience.

The second recommendation, especially for those coming from parts of the world where you don't usually eat different types of fish, is Ocean Basket. This is, as the name suggest, a Seafood Restaurant. A chain with restaurants in other cities and parts of the world, Ocean Basket is also another place to visit several times and try different fish dishes. They also have an official site – //www.oceanbasket.co.za – a more comprehensive one. You also have the menus online and prices – see this page. Also, online you can easily locate the nearest restaurant! The food is good, the place is also OK!

The third recommendation is Steers – Real Burgers – a fast food chain similar to Burger King if you want. This is their official website. Steers is in fact a good alternative for those wanting to eat something fast, that don't refuse fast food and search for something similar with what they know. Yes, there are all pros and cons of fast food, but giving the price and how many people search for something like this it is a good recommendation. The food is also OK – the sandwiches are tasty and well done.