KLM will offer fully flat beds in business class starting 2013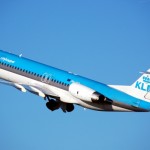 Traveling at business class means more money, but also more benefits for those who afford it. Companies struggle to offer best conditions possible – for also the demands from travelers are growing permanently. It's only natural to always want more and better.
This seems to be the principle that guides also KLM, for the Dutch airline has in stored a new surprise for those using it's business class: fully flat beds in this class starting 2013. These beds will be placed "across its long-haul fleet which will replace the current angled lie-flat versions.
According to respected Dutch travel website zakenreis.nl the development has been confirmed by KLM's managing director Erik Varwijk. It will take 2.5 years to retrofit KLM's fleet with the new seating.
KLM's B747s will be the first to have them fitted followed by its B777s and, finally, the Airbuses. Details of the various configurations are not yet available. The new seats will be fitted with traditional IFE screens.". (source)
What do you think of these flat beds? Would you like to travel using them?