Tourist attractions in Mexico: things to do
Mexico has a rich cultural heritage, beautiful sandy beaches, and amazing landscapes, all luring tourists from all over the world.
If you plan to visit Mexico, then you should think of including in your itinerary different places to visit in Mexico from different areas so that you get a comprehensive knowledge of this beautiful country.
From the famous Mayan ruins to the popular beach destinations like Cancun, Playa del Carmen, and Puerto Vallarta, to the impressive capital – Mexico City – you'll have a lot to see and do in this country.
Best time to visit Mexico
The best time to visit Mexico is between December and April. That's when the rainy season ended – summer tends to be very humid and hot.
However, as Mexico is a big country and has cities situated at a higher elevation, keep in mind that it can be really cold during the winter months – November-January.
Perhaps the best months to visit Mexico are March to April (sometimes even in May is OK). However, the country is known for being pleasant all year long, so maybe think if there is any festival or special event that you want to experience (spring Equinox at the Chichen Itza ruins, Day of the dead in fall, or maybe the famous Guelaguetza festival in Oaxaca in summer) and plan your Mexico trip around it.
Planning a Mexico vacation
What do you need for a Mexico vacation?
First of all, it's important to choose when you want to visit the country (see the above-mentioned recommendations.)
Then, you need to check what documents are necessary and get them sorted out. You'll most likely need a visa, so make sure you check the requirements, how long it takes to be issued, etc. so you have it on time. There's also a Mexico tourist card for US citizens so you should check to see if this is the best option for you that will save you time and money.
After choosing your period and think about your documents, you'll need to choose transportation (car or airplane, for instance), and then you need to make a list of things to pack for a Mexico holiday.
Then it's best to create an itinerary so that you can better plan your trip – including costs and time.
And here is a list of things to do in Mexico on your trip.
This selection of tourist attractions in Mexico includes places from different areas so you'll have the chance to make the most of your Mexico holiday.
Tourist attractions in Mexico: things to do
Chichen Itza Mayan ruins
No Mexico trip is complete without visiting the Kukulkan Pyramid (The Castle) in Chichen Itza.
This archaeological site is located in the municipality of Tinum, in the Mexican state of Yucatán, and was included on the list of new seven wonders of the world.
While you are here, you should also visit the cenote at Chichen Itza – it's splendid! https://travel.prwave.ro/the-cenote-at-chichen-itza/
The best part about visiting Chichen Itza is that you'll find here several other archaeological sites with the Mayan culture print, so this will be a trip back in time for you.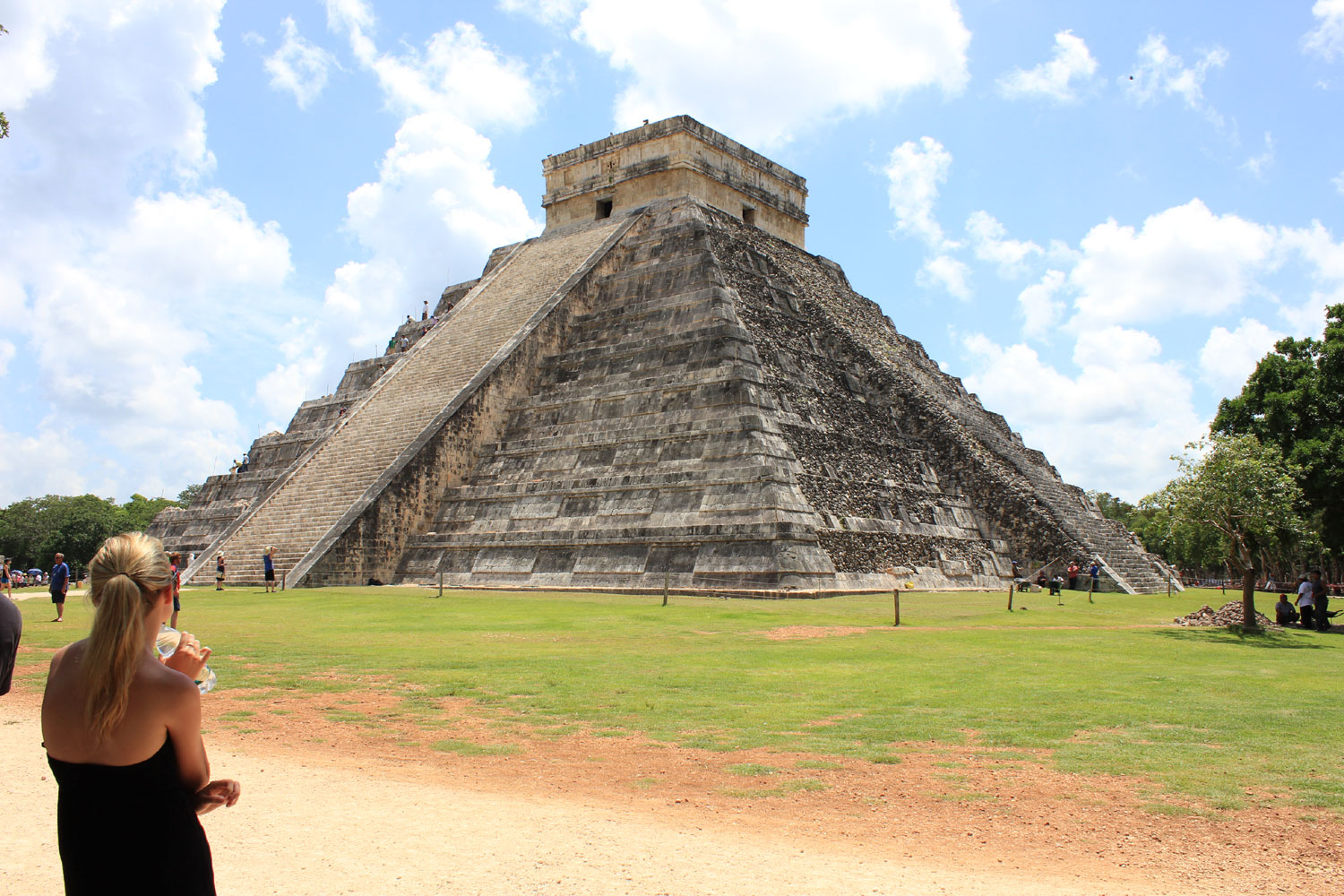 Mexico City – Ciudad de México
Mexico City, the capital of Mexico, is a city to include on your Mexico itinerary.
Here you'll find numerous museums that are worthy to be visited – The Palace of Fine Arts, the Museum of the Templo Mayor, The National Museum of Anthropology, The National Palace (Palacio Nacional), and The National History Museum.
If you have enough time in Mexico City, you can also go to Chapultepec Park and visit the famous cathedrals in the city.
Relax in Cozumel
Nowadays it is a popular vacation destination in Mexico and it's no surprise as here you can enjoy great beaches and water activities.
Cozumel is part of the second-largest reef system in the world called the Meso-American reef so one of the best things to do in Cozumel is scuba diving. Read our local's guide to scuba diving in Cozumel and discover the best places for scuba diving here. The photos and tips will make you want to go there asap!
Speaking of Cozumel, it is part of what is known as the Riviera Maya alongside Cancún, Playa del Carmen, and beyond. Here you'll find great resorts and wonderful beaches, not to mention the clear water!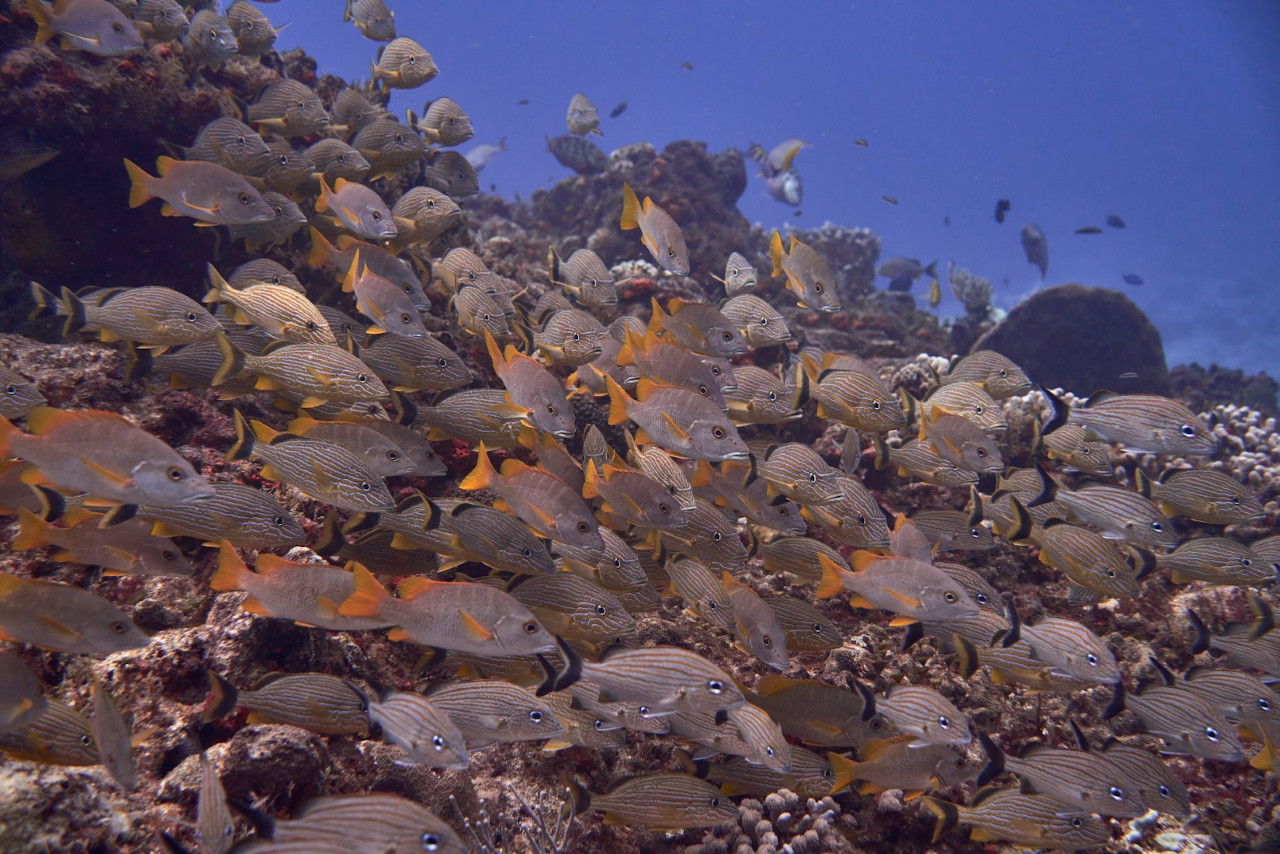 Puerto Vallarta
One of the most recent popular vacation spots in Mexico, Puerto Vallarta boasts with things to do for tourists.
Don't miss Zona Romantica – a walk back in time – with beautiful houses and alleys, go to the Bay of Banderas, or to one of the nearby beaches for a walk.
Speaking of walking, take your time at Malecon (links Zona Romantica to Centro) for amazing views and a relaxing time!
Cabo San Lucas
Another destination on this list of places to visit in Mexico is Cabo San Lucas. It is perfect as a family vacation destination in Mexico, but you can enjoy it on a solo trip too.
Golf courses, exclusive resorts, and numerous fun activities await you in Cabo San Lucas.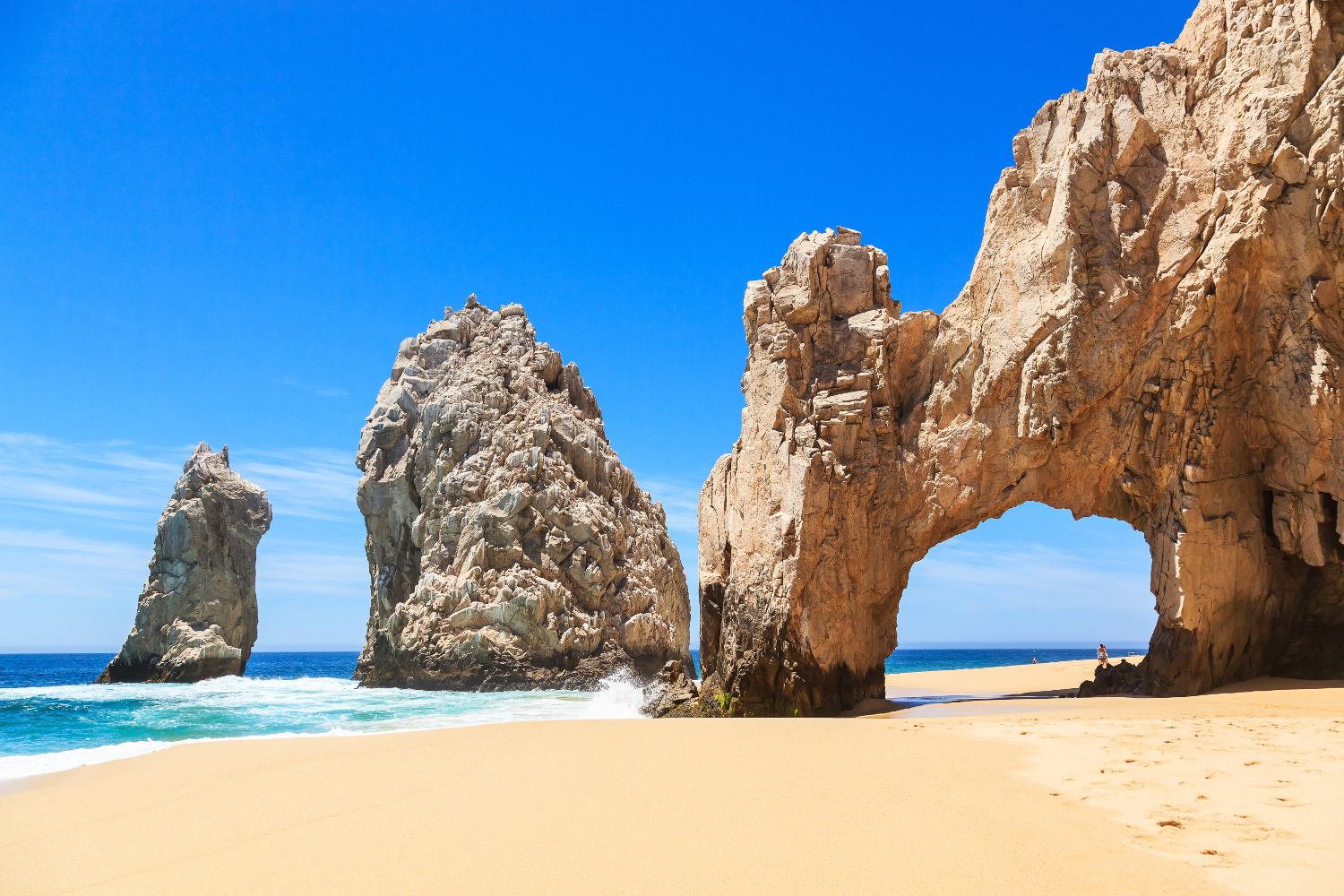 Cabo San Lucas, Mexico, Los Arcos, photo by Sorin Colac / Shutterstock
Copper Canyon – Barranca del Cobre
An interesting Mexico attraction is the Copper Canyon. Located in the Sierra Madre Occidental region, this canyon is actually deeper and larger than the famous Grand Canyon.
The easiest way to explore the area is to take a scenic railway trip, but you can see the Copper Canyon in multiple ways, including horseback.
Other places to visit in Mexico
As already mentioned, Mexico has a lot to offer to its visitors.
Apart from the great tourist attractions in Mexico mentioned so far, you can consider visiting Tulum, a famous destination in Yucatan. Tulum is famous as the only fortified Mayan settlement located on the coast and you'll see the ruins that will take you back in time.
Guadalajara is another popular Mexico city to visit – its architecture will enchant you – as are the capital of Yucatán, Mérida, and Oaxaca where you'll find a mix of Indian and Spanish influences.
I hope this article gave you ideas of places to visit in Mexico. As you can see, there are plenty of tourist attractions in Mexico and you can choose to see them all or as many as possible on your trip. Who knows, maybe you'll go back to Mexico to explore them all, as they all deserve to be visited and to take your time everywhere to discover the local culture and vibe.