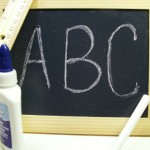 I admit I was wondering several years ago how travel bloggers manage to get around and earn the necessary money for their travels and lives. And the answer came from such a nomad Andrei and I met when he was in Bucharest. Most of his income was the result of writing and teaching English in several countries, including in Asia.
Yes, finding such a place where teaching could provide the money you need and allow you to know the local life, to live in a country for as much as you want without any financial concern, could be an option for anyone who wants to travel and to teach.
It is not really easy to teach, true, not everyone can do it. But many can, and many travellers prove that it is a way of life! And who knows of what place you'll fall in love and decide to stay there, make a home?
These teaching jobs are for various levels. Don't think you will only have colleges or kindergarten. No, there are options for everyone; you only need to start looking if you want to take this idea into consideration.
For instance, there are many teaching jobs in Asia that you could consider, depending on your preferences. From Hong Kong to Malaysia, from China to Korea and Vietnam and many more; from pre-school to university, language schools and even other types of teaching jobs, all are there.
I admit that if I were to become a nomad, I would consider such a job. I love to teach – I actually do that online, but they are public relations courses, and I also provided PR courses for companies and their representatives.
Would you consider a teaching job when travelling (and not only)?
Photo source