Lovely lion cub at the Rhino and the Lion Nature Reserve, Gauteng, South Africa
Last Updated on
I have to admit I love cats. I have a tomcat (and had some cats over the years), but I love cats of all sizes. And lions are special. It's like they know they are the kings! It's always something impressive in their attitude, look… Here's a lovely lion cub at the Rhino and the Lion Nature Reserve, Gauteng, South Africa (and yes, I really have to do the photo essay on this amazing nature reserve. I know and I will publish it soon, I promise!) I posted tigers from this reserve, I showed you a cheetah and an impressive African buffalo.
Click on the photo for a larger view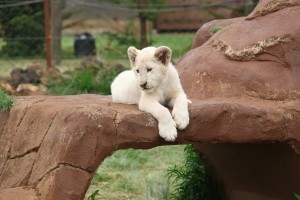 Isn't this lion cub beautiful?