Last Updated on
There are a number of different dishes that you can try out when you are in the United Kingdom. However, there are some dishes that are going to stand out compared to the other options out there. You might perhaps want to know about this in case you are interested in traveling to the UK and want to know what to try out once you are there. Here again, there are a lot of options to make use of and you can essentially put to use what you are going to discover in this article.
Fish and Chips
You cannot visit the United Kingdom and not try out fish and chips! This is perhaps one of the most famous dishes that this country has to offer and is regularly consumed by many. Almost all the famous restaurants in London offer this particular dish, which is why it is considered as a popular option to go in for by many. You should be glad to know that there are some variations even in this dish and consuming it from different places will perhaps give you an idea as to how tasty this dish can be.
Bangers and Mash
If you are planning on visiting the United Kingdom for sampling some non-vegetarian delicacies, you should definitely try out Bangers and Mash, which is British slang for sausages and mashed potatoes. With minor variations depending on the region, this too is a very popular dish offered in a number of different restaurants out there. Many restaurants offer this and are even known to twist it to create their own unique taste.
Hot Tea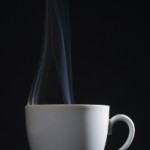 Britain and hot tea go like hand and glove – they are made for each other! If you are a fan of hot tea, you would absolutely enjoy tea in the UK. This is all the more applicable when you are talking about tea at the Ritz. It is considered one of the best and by far, the option to go in for if you want your money's worth.
Hence, go out there and experiment and travel to different places around the country. In time, you should find at least one or more options that you are guaranteed to like and would pretty much want to take advantage of.
Guest post by Erinna