Top Things To See And Do In Costa Rica
Costa Rica is a popular tourist destination with a lot to offer to all its visitors. This article will show you the best things to see and do in Costa Rica.
You'll discover popular tourist attractions in Costa Rica, nature reserves, beaches, turtle nesting, surfing and kayaking, as well as bungee jumping and other adrenaline-rush activities.
These recommendations of the best things to do in Costa Rica are provided by Mike Jensen from TheAdventourist. If you plan to visit Costa Rica, make sure you read this article so that you know where to go to explore Costa Rica and enjoy the best of it.
Top Things To See And Do In Costa Rica
Costa Rica is a tropical paradise with two stunning coastlines, cloud forests and jungles full of interesting wildlife to discover. It's been popular with travelers from the world over for a long time and is very easy to get to, especially from the United States.
The local tico culture of Costa Rica is peaceful, happy and welcoming and the country is safe, fun and easy to travel around. There is so much to do in Costa Rica in fact, that choosing what's right for you is probably one of the hardest parts. Here are some of the best things to see and do in Costa Rica.
Nosara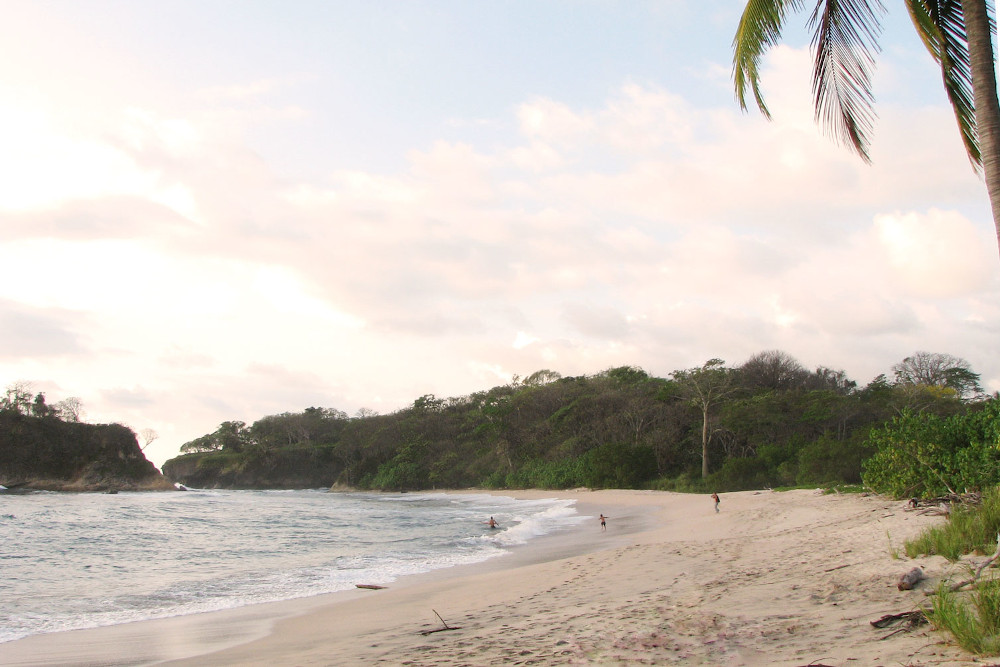 Nosara is one of the best Costa Rica destinations and a very relaxed coastal area known for its variety of activities, including surfing, fishing, and yoga, as well as it's an alternative vibe. It's easy to drive to and takes around 4-hours from San Jose.
The roads do get rough towards the end and you'll want to have a 4×4 for the journey. There is an internal flight from San Jose that flys twice a day and puts you a 20-minute drive from the beach.
Most of the action in Nosara happens in and around Playa Guiones – which is one of the most famous tourist attractions in Nosara. This is a chilled coastal town and is a perfect spot for chilling out and wandering through the forested streets, tasting delicious food, drinking fresh coconuts and more.
The beach is lined with jungle, long and stunning, it's perfect for watching the sun go down, taking long morning walks and refreshing swims.
About a half an hour drive north is Playa Ostional which is famous for turtle nesting. In the rainy season, usually a week before the new moon, thousands of Olive Ridley turtles descend upon the beach for mass nesting. It's an amazing thing to see in Costa Rica and the Olive Ridley are one of the only species that nest together in a big event.
Yoga and wellness are a big part of the culture in Nosara and Playa Guiones is full of excellent studios offering a number of courses to try out. There are some more adventurous activities to do than hanging out on the beach and doing morning yoga though.
Kayaking up the Nosara river is a fun experience and it great to do in the afternoon so you can catch the sunset. As you paddle up river listening to the chirps and squawks of the jungle you'll have a chance to see great blue herons, Cayman crocodiles, anhingas and roseate spoonbills. The guide will show the route and help you see and spot things you may miss and you can finish watching the sunset over the sea and estuary.
Playa Guiones and Ostional have some of the best waves in the area and if you're into surfing, you won't be disappointed as these are some of the best places for surfing in Costa Rica.
If you haven't surfed before Playa Guiones is an amazing place to learn. Juan Surfo's is a great place to rent boards and book a lesson from. The water is warm, full of life and the feeling of riding a wave is something you won't forget. If you decide to explore Nosara on your Costa Rica trip, you won't regret it!
Monteverde
The next item on this list of the best places to visit in Costa Rica is Monteverde. This is an easy drive from San Jose that takes you via the beach and up into the mountains of central Costa Rica.
Monteverde is most famous for its cloud forests. Cloud forests are exceptionally unique ecosystems that require specific conditions to be created.
They are only found in subtropical and tropical mountainous areas where the clouds are constantly flowing through the forest to create enough moisture for the unique flora and fauna to evolve.
There are three cloud forests in Monteverde, the Curi-Cancha Reserve, Monteverde Cloud Forest Reserve, and the Santa Elena Cloud Forest Reserve. All are easy to reach and have some amazing things to see and discover.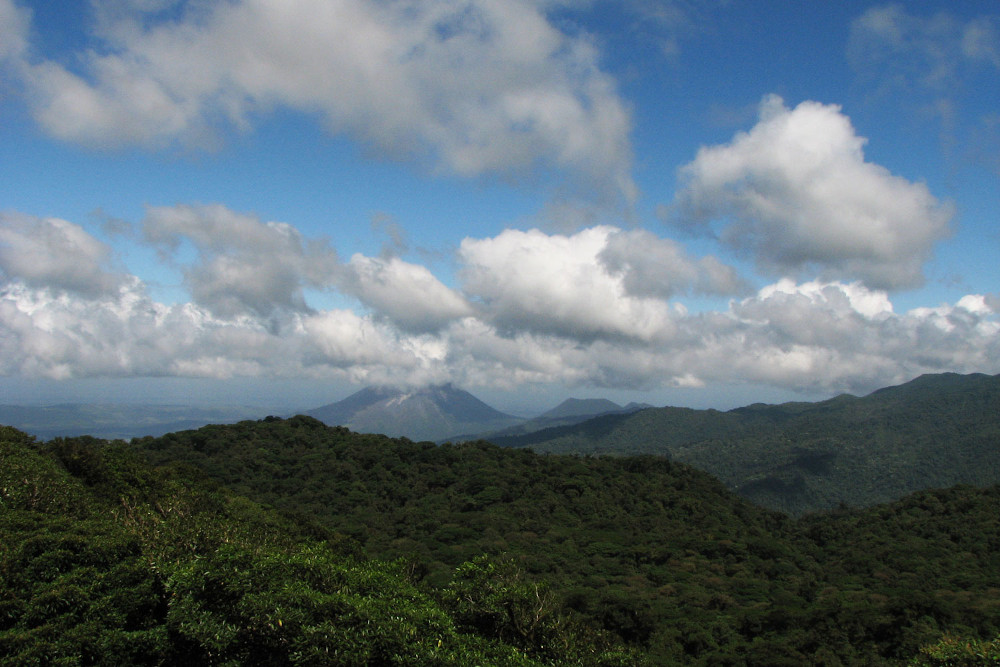 The best way to take in the cloud forests in by going on a hike through them. When you're walking through the jungle amongst the clouds you'll feel like you've stepped into another world and it's worth going with a guide who will help you spot all the sights your untrained eyes may miss. While walking through the thick canopy you'll see a wonderland of mosses, trees, orchids, monkeys and endemic birds.
There are some fun things to do while in the cloud forests too. There's a number of ziplines which will have you sailing above the canopy, the highest bungee jump in Central America and a series of suspension bridges. Suspension bridges give you a completely different perspective on the forest and are a great family activity. As you can see, there are many outdoor activities in Monteverde!
One of the best trails is around Selvatura where they have made a hiking trail that includes a network of 8 bridges. You may get a glimpse of monkeys, sloths and more while wandering over the treetops.
Some other fun things to do in Monteverde, especially if it's a rainy day are to stop into the Orchid Garden to see almost 300 species of orchid, the Butterfly Garden, and going on the Don Juan tour to learn about coffee and chocolate production.
Montezuma
Montezuma is known as how Costa Rica used to be before it was discovered by so many – therefore it is on of the best places to visit in Costa Rica. It is found in the southern tip of the Nicoya peninsula and is much quieter and more rugged than most coastal towns thanks to it's hard to reach location.
It's well worth the effort of getting there, which is done by driving, by bus and ferry or by flight to Malpais. Once you're there, you'll find a mellow coastal town with mom and pop stores, secluded and quiet beaches and a relaxing atmosphere.
One of the most famous attractions in the area is the Montezuma Waterfalls. There's a run of three waterfalls that fall down the river, the largest of which is 80 feet high. You can access them in one of two ways, either by walking up the river or via a cool suspension bridge.
The biggest waterfall is perfect for hanging out by with a picnic and taking in the view while the two smaller waterfalls are great for jumping off, swimming and messing around in. Seeing Montezuma Waterfalls will definitely enchant you and convince you that visiting Montezuma is one of the best things to see and do in Costa Rica.
About an hour's boat ride from Montezuma is Tortuga Island. It's a tiny volcanic island and is famous for its snorkeling and stunning beach. While on the day trip you can see dolphins, turtles, have a BBQ on the beach and swim with huge shoals of fish. Tortuga Island is one of the top places to visit in Costa Rica.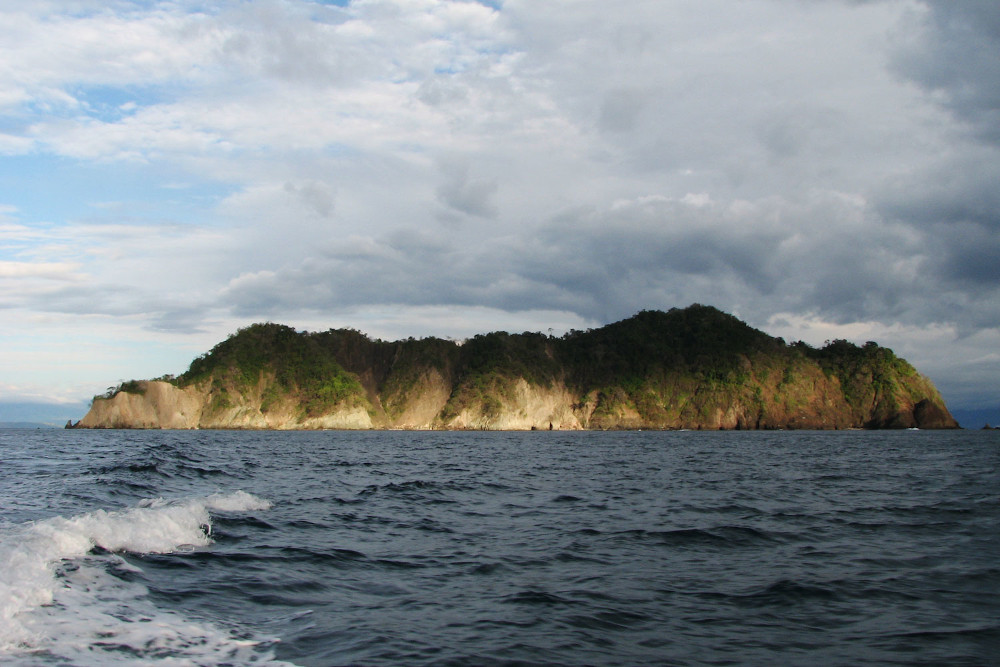 Just down the road from Montezuma is Cabo Blanco National Reserve. It was the first national reserve Costa Rica ever put in place and has helped to benchmark and shape the country's amazing conservation efforts.
It's an amazing park to hike around and you'll see monkeys and beautiful birds as you wander through the jungle to secluded and remote beaches which are great for a refreshing dip to cool off on your walk.
An important thing to note here is that with so much walking you need to wear your comfiest footwear. Something light for the sandy terrain, but also stable with a good sole for those coral reefs. To give your feet more support you should use removable inserts, with little effort you can find your perfect insole on websites like Protalus.
Gulfo Dolce
Gulfo Dulce is in the Osa Peninsula on the southern Pacific coast of Costa Rica. It's a bit of a trek to get to but it's one of the wildest parts of Costa Rica. There are amazing places to stay and some great things to see.
One of the things that stands out in the area is the rich ocean life and the area gets its name from the numerous rivers and streams that empty into the bay. It's full of diversity and one of the best activities is whale and dolphin watching in Gulfo Dolce. Include these activities on your Costa Rica itinerary and you won't regret it!
Keep a sharp eye out for pilot and false killer whales, as well as spotted, bottlenose, and spinner dolphins that are found all year round. If you happen to be there between August and October, you might be lucky enough to see the humpback whale migration.
Thanks to the estuary, the diversity of birdlife in the area is incredible. There are over 350 species of birds in Drakes Bay and it's an amazing place to see a few species you haven't seen before.
Cano Island is a slice of paradise just of the coastline. It's covered in green forests, white beaches, and coral reefs. It has some of the best diving and snorkeling in Costa Rica and you'll find yourself swimming amongst big fish, sharks, manta rays and whales, if you're lucky.
The area also has national parks to hike in, waterfalls to swim in, amazing surfing, fishing, mangrove tours and more. It's truly spectacular and worth a visit – and also one of the popular destinations in Costa Rica.
Summing Up
Costa Rica has so many amazing places to visit and we have only really scratched the surface here. There really is something for and if you're looking for a warm relaxing break full of nature and diversity, this is the place for you.
About the author:
Mike is addicted to both adventure and travel, so he decided to combine the two to form TheAdventourist. There he shares his journey from one adrenaline rush to another, always exploring new places as he goes. You can find him sharing his travels on Facebook.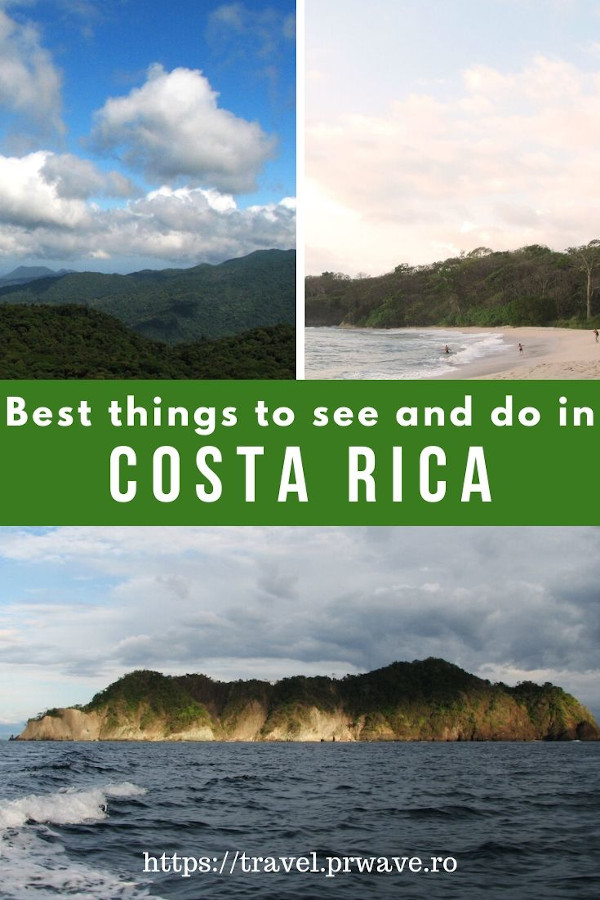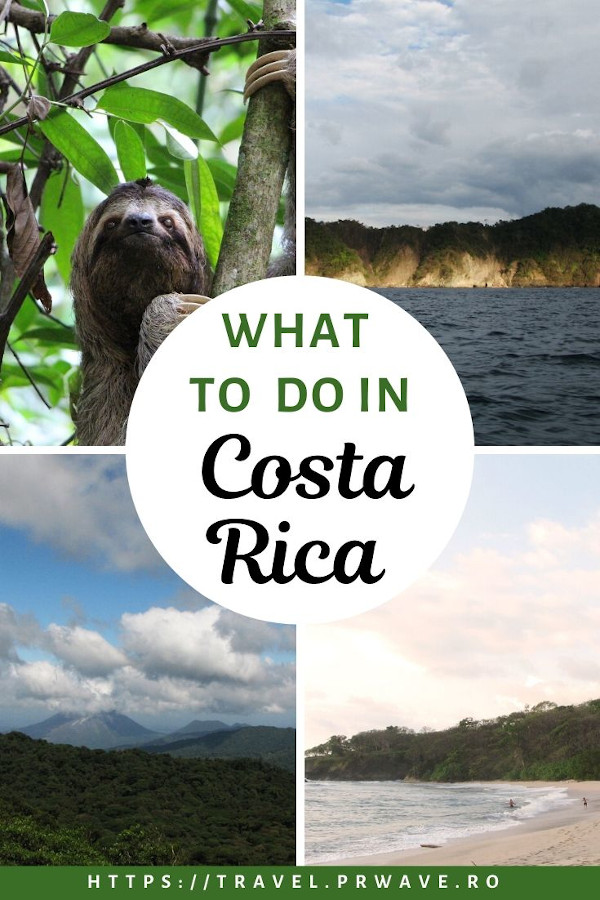 The photo of the sloth in the second pin is from Pixabay