What Good Businessmen Do Before Business Travel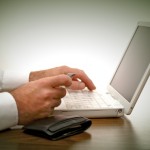 Guest post by Maria
Business travel planning need not be a stressful job to do. With a few smart tips and tricks, you will be the most professional businessman on a business trip. The key to a successful official trip is planning well ahead. If you plan well foreseeing problem or difficulties which you may encounter during the trip and gear up for such challenges, your trip will be positive and successful.
Here are some must do's for a good businessman to be done before a business travel.
Check documentation: Always check the list of "required documents" before stepping out of your place. Crucial documents that are necessary for meetings, or conferences, if left at your domestic place could create a void during the meeting when they are required. Retrieval of documents through postal system could prove to be expensive if there is an absolute emergency.
Do not forget your passport, visa documentation, identity proofs and ticket before leaving to the airport. Forgetfulness can prove to be very expensive when you forget these important things of travelling.
Clothing: Plan ahead and make sure the clothing you are going to carry for your business purposes is well maintained, cleaned and ironed. Last minute laundry work will only add up to the tension. If you are very confused about what to carry, a basic white formal shirt, black formal shirt, pair of formal pants will prove to be of great use as they are a very safe option. Also set aside clean pairs of socks and formal shoes for footwear.
Packing: Packing is also a very important part of travelling. Packing your clothing, documentation in an orderly manner will help you save all those crinkles in shirts and documents. A zip lock bag with a cardboard piece will make sure your documents do not wrinkle. Proper ironing of clothes and placing them systematically in your suitcase will save space and also maintain the creases and folds.
Accommodation: Create a plan in advance and book your hotel room/ lodging prior to the day of travel. Early birds get great discounts, are assured about a reserved accommodation and also do not face any last minute difficulties in finding a place for staying. Check for all the facilities you would need in the hotel, like Wi-Fi, before reserving a room. Weigh your options properly on their costing, time, location required to travel to the hotel from airport, train station etc. and select the most suitable one.
No personal meeting: A professional businessman does not plan any personal meetings before the official purpose is solved. This could prove to be distractive. If the personal meeting is hectic, he might turn in tired for his business meeting and this will affect his productivity levels. Plan any personal meeting after the main purpose of your visit has been solved.
Backup: Always have a backup plan in case of emergency. Life is all about uncertainties and one cannot predict any sudden crisis situations. Be well-equipped for such situations and have backup plans.
Business travel is very common for working professionals as well as businessmen. Organise, scrutinise and systematically plan your travel well ahead, so that you overcome any troubles in your trip. It is always good to take travel insurance policy, as like PPI claims works, you can also claim your travel insurance when an emergency arise overseas. Make the best use of the trip to become a confident, successful and a positive professional!
Author Bio:
Hello! I am Maria and I am a businesswoman. I write articles for an investment company and deal with insurance, PPI and PPI claims. I also write for a blog in my free time. Follow me @ppiclaimsmaria