Why Choose to Visit Malaga, Spain?
Last Updated on
Malaga city, popularly referred to as Costa Del Sol's capital is the place where Picasso was born. It is a city famous for its rich history and magnificent beaches. That it has over 30 museums is therefore in no way a surprise. Its coastal views are splendid and its sands demand relaxation. Hotels and restaurants here are stylish and innovative to say the least. Add this to its fascinating monuments, top-notch cuisine and exceptional transport. A city set on the coast, Malaga is truly beautiful. What makes Malaga so special?
Climate
Malaga's sunshine is part of its wonder. It has a warm Mediterranean climate. With an annual temperature average of eighteen, this city is a perfect fit for sunshine lovers. Most tourists love to visit Malaga during summer. The sea breeze offers respite when the sun gets very hot. Thanks to its wonderful climate, the moments you capture here are nothing less than spectacular.
Malaga's Beaches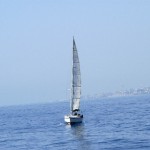 Malaga's beautiful beaches are a tourist's paradise. The Promenade of Pablo Ruiz Picasso where these beaches are situated is lined with restaurants, bars and hotels. Here you can sample the best of culture and produce Malagueta has to offer. Some of the beaches here are El Palo, Malagueta, Las Acacias, La Caleta and Playa San Andres. La Caleta and La Malagueta are the busiest.
Alcazaba fortress
This is the oldest part of Alhambra. It is believed to have been built by Sawwar ben Hamdun when Christians who had converted to Islam fought with Muslims. Mohammed I built the complex as it is today. He built ramparts around where the previous castle stood. During the French occupation, it was used as a State prison.
Gibralfaro Castle
This old city overlooks Malaga city and its port. This magnificent castle was built in 929AD and is well-known for its three-month blockade by Catholic monarchs. The siege by monarchs Isabella and Ferdinand came to an end with the surrender of the Malagueños due to the dire effects of hunger. The solid ramparts of this historical monument are grandly visible from thick forest of eucalyptus and pine. There are courtyards and some buildings inside this fortress that resemble the ones in Alhambra.
Teatro Romano
This is a Roman theatre that dates back to the first century B.C. Though the building has suffered weather damage, the ruins of seats of the ancient theater still remain. This monument is situated at the bottom of alcazaba, the famous fortress.
Picasso Museum
Picasso museum attracted two thousand visitors on its inaugural day on October 27, 2003. From the onset, it was clear that Malaga people love the fact that Malaga is the birthplace of Picasso. This museum is in the middle of Malaga's Historic centre. The Gibralfaro Castle and Alcazaba Fortress provide remarkable scenery to Picasso museum. The birthplace of Picasso, Casa Natal is just nearby and is open to the public. The Picasso museum is extremely popular. During the peak season it is not uncommon to see people form a queue outside the museum waiting for their turn to get in and marvel at the works of this great artist.
In a nutshell, Malaga is a dream destination for any tourist. From its breathtaking attractions to magnificent beaches to luxurious resorts, it has everything a tourist look forwards to make his/her trip a memorable experience.