The unique experience of visiting the Fortress Valley Cave (Peştera Valea Cetăţii) near Rasnov, Romania
Find out why you should consider visiting the Fortress Valley Cave!
If you've been to Romania or have heard about Rasnov, Brasov County, Southeastern Transylvania, in Romania, you might have heard about Rasnov fortress and about the Dino Parc Râșnov. You may not know that near these attractions lies another one, one of the best places to visit in Rasnov.
I'm talking about a cave that is still active! (it is still getting formed, shapes changing!)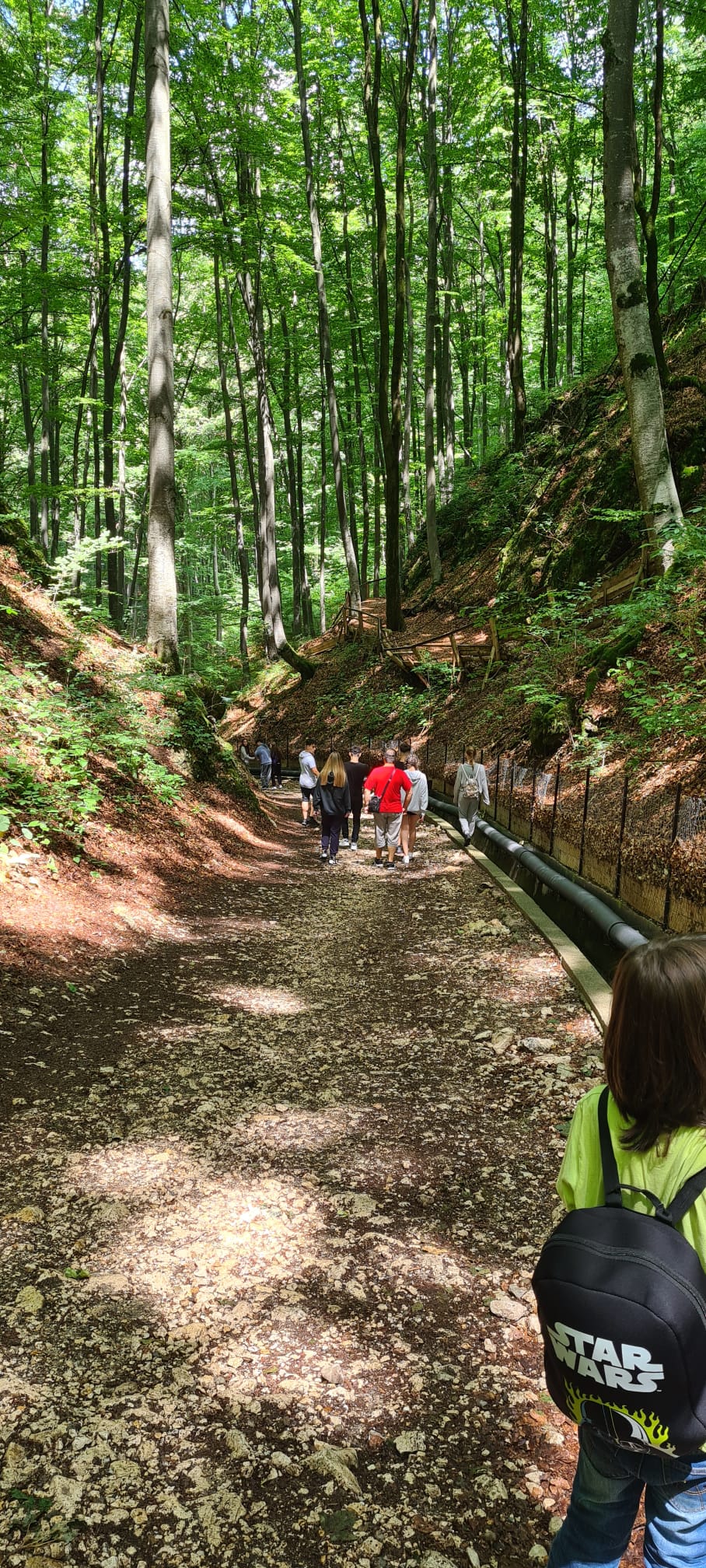 It is called the Fortress Valley Cave (Peştera Valea Cetăţii) and it is very close to Rasnov fortress and a not-to-miss attraction in Rasnov.
Plus, there is a unique moment that takes place inside this cave, an experience that I have never had in any other cave! But I'm getting ahead of myself.
How to get to Fortress Valley Cave (Peştera Valea Cetăţii)
The exact address is Valea Cetatii nr. DN1 E, Rasnov – Brasov. You can look for Peştera Valea Cetăţii on Google Maps or Waze (we use Waze a lot and it has not failed us).
If you're visiting Rasnov fortress or Dino Parc, you may want to go a bit further (the parking and the fortress are on your left side) – around 1,5 km.
There is a small parking lot on the right side of the road. It's there that you'll be leaving your car.
After that, you'll have to go up around 450 meters.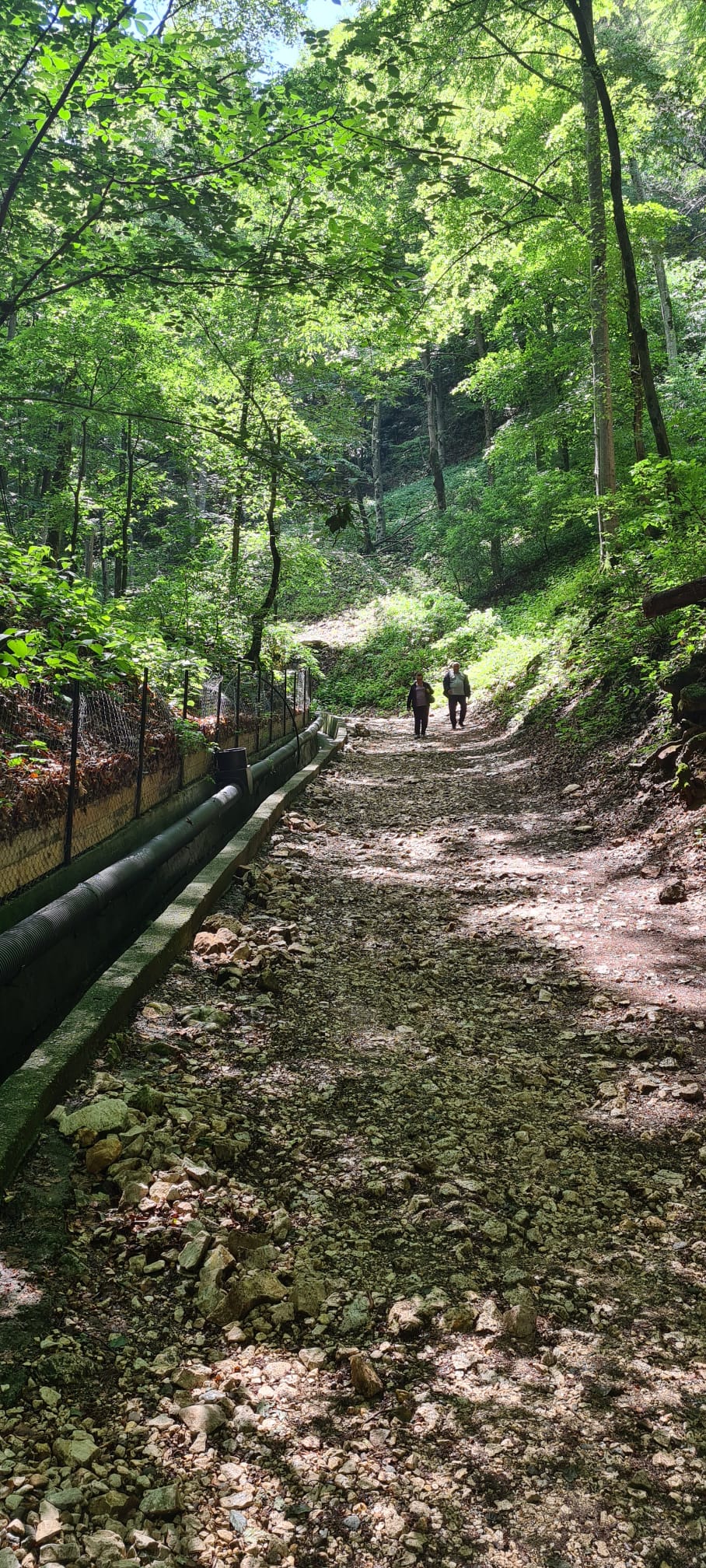 It sounds simpler than it is!
It's a road paved with pebbles, a bit slippery when raining (it had been raining the day before we visited this.)
If you don't have a problem with your legs/joints, then you'll be fine.
I admit I have some issues with my knees and it was a bit harder to go up and even harder going down. But I managed.
Safety tip: Make sure you have the right footwear – you'll be climbing a mountain! And it's a bit slippery inside too!
What's it like to visit the Fortress Valley Cave (Peştera Valea Cetăţii)
When you get to the top, after climbing those 400m+, you'll see a nice cottage on your left side.
That's the place where you'll buy your ticket.
The prices are 20 lei for adults (around $4) and 10 lei (around $2) for children between 3 and 14 years old.
You can visit the cave only with a guide. You cannot reserve a tour in advance! (unless you're taking a group of people to visit the cave)
The groups are formed at the entrance – but it doesn't take long. The tours take place around every 30 minutes.
There is only one group inside at a time!
Before entering the guide will tell you a few things/rules: that you'll have some stairs to climb, that you cannot press against the walls, and that you shouldn't touch the cave, as it is still young and still forming.
The guide will also tell you that you will go left, climb the stairs then follow the path and join I've your guide in the right side of the cave – the main hall.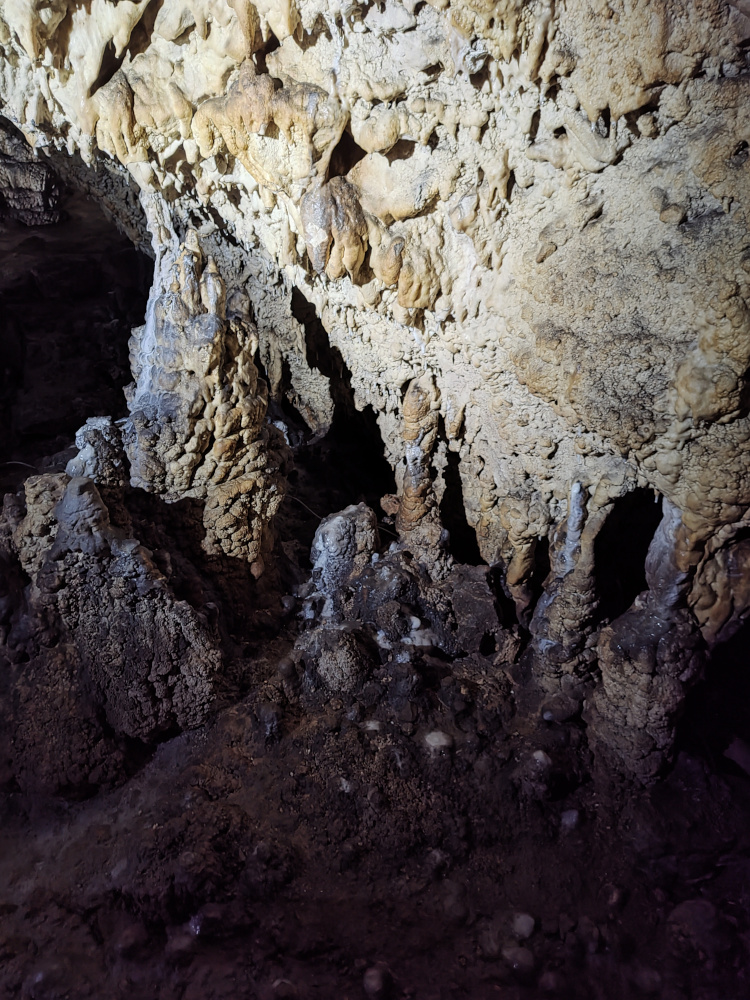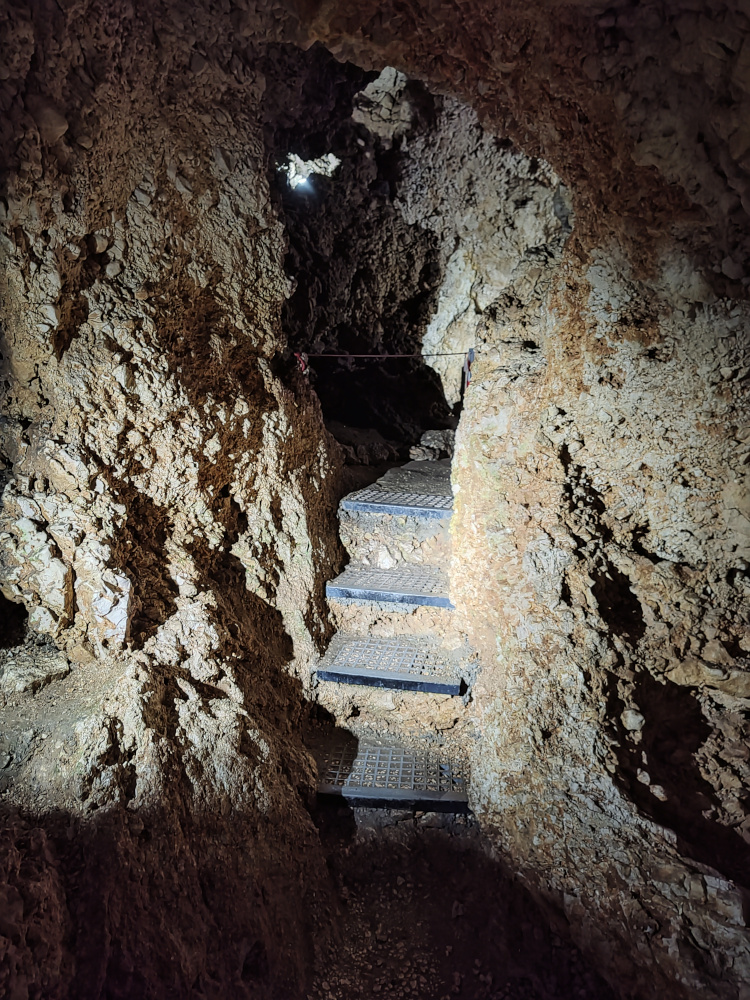 Once you get to the main hall, there will be a presentation about the cave.
The guide will tell you about how it was formed, when it was discovered, when it was made accessible to the public, and there will also be one of the most impressive experiences that you'll ever have.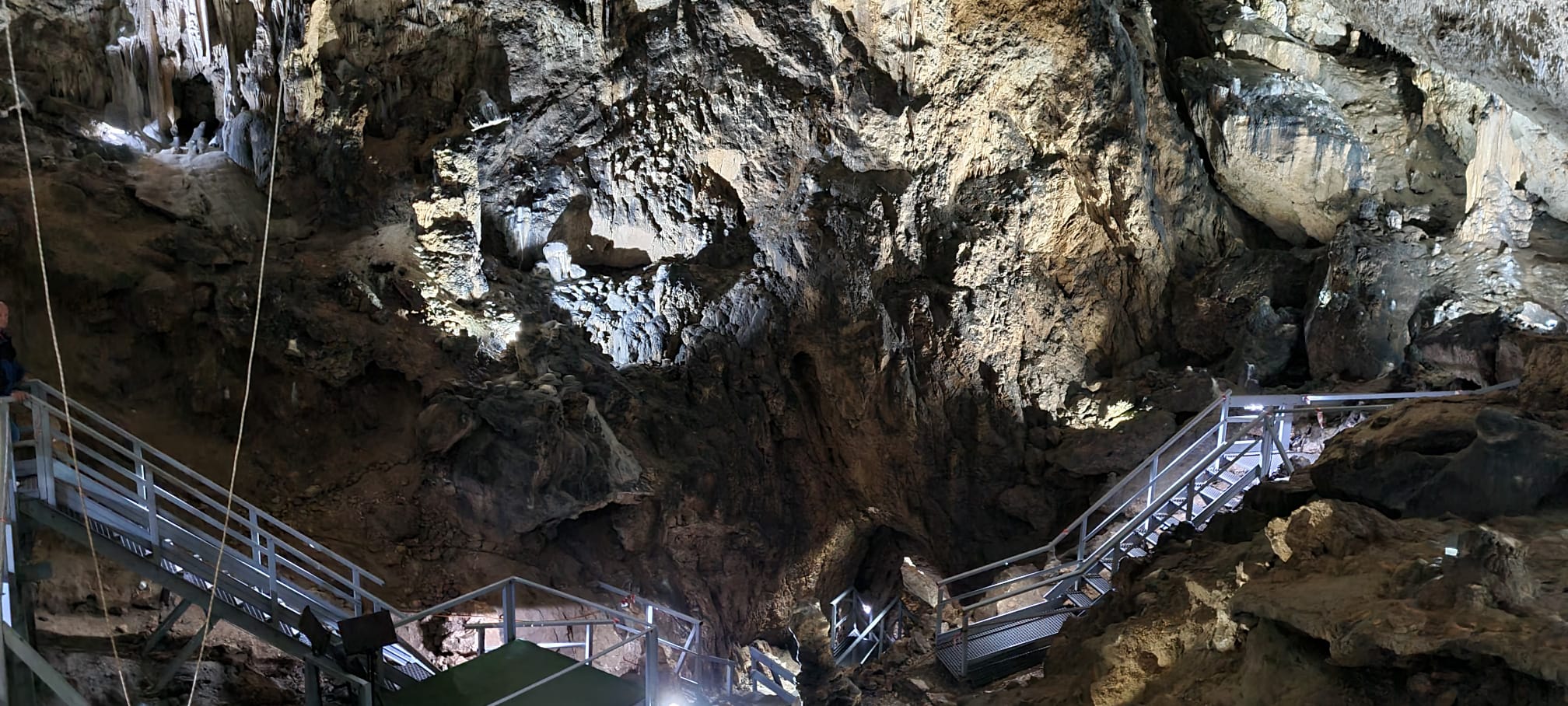 You will also learn that the cave is still alive, and forming. You'll see stalactites and stalagmites, and, unfortunately, you'll see some graffiti (for a period, people entered the cave and left their "marks".)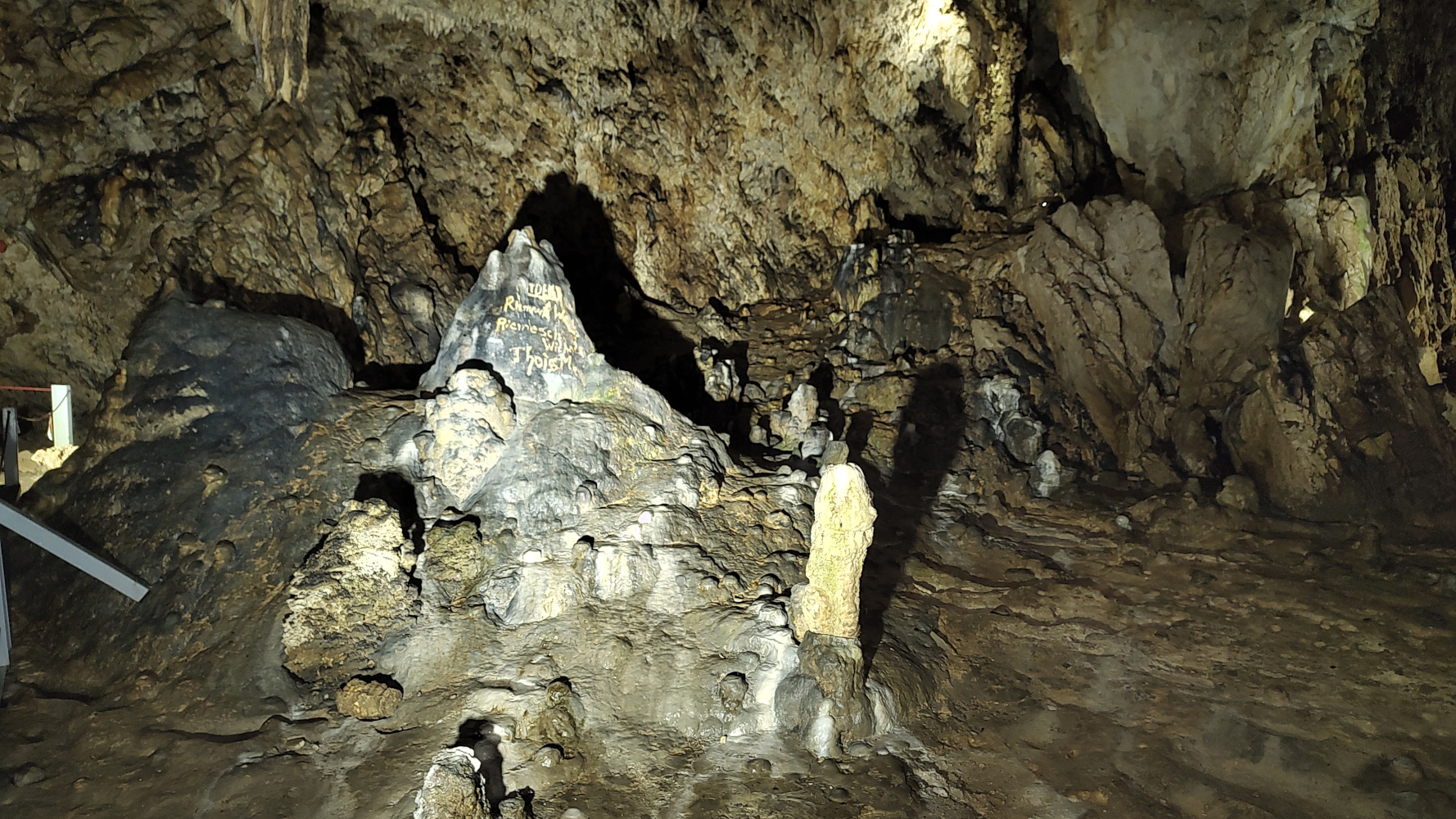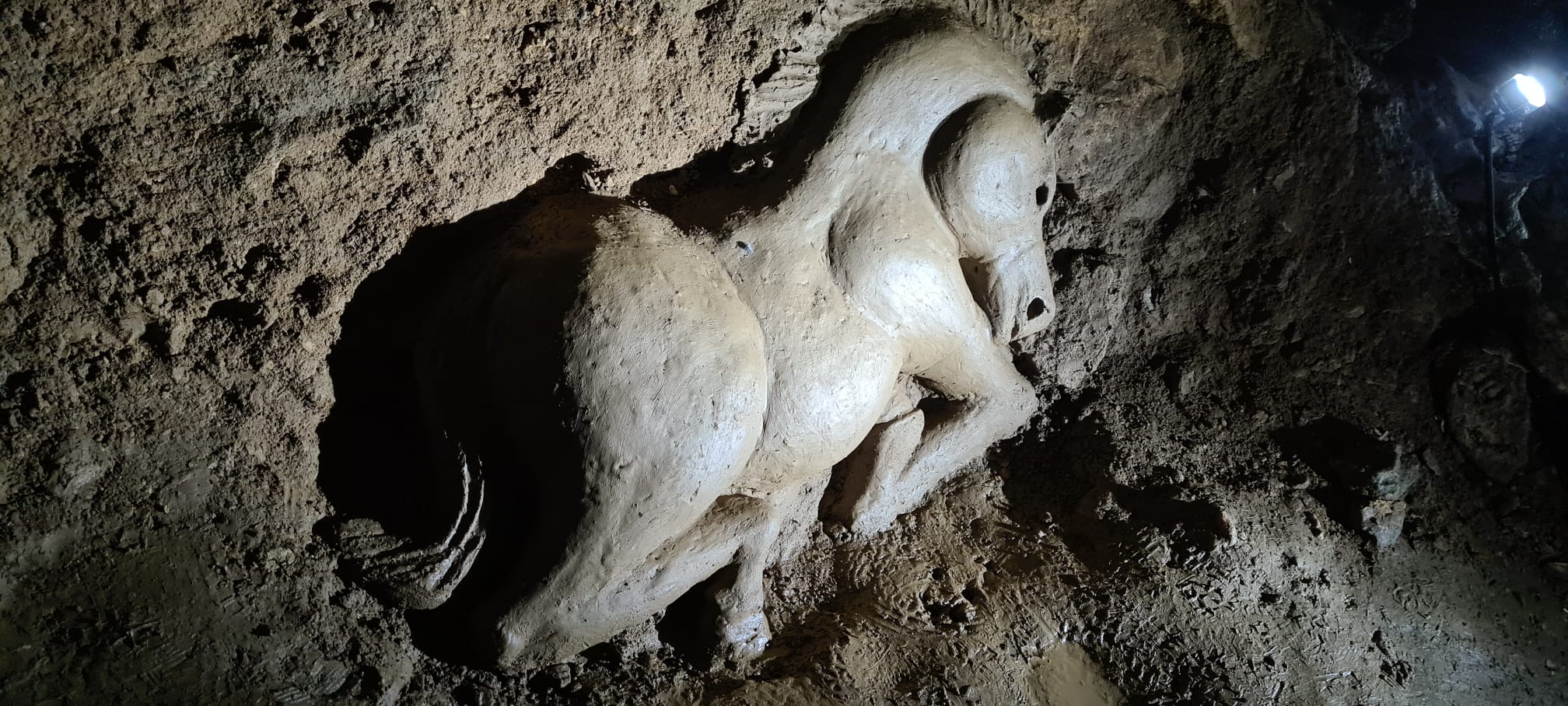 You will also find out about the Horse – a sculpture made by man – inside the cave.
There are also various passages, accessible only to specialists with special equipment (the guide will show you where they can go and you'll see it's impossible for you.)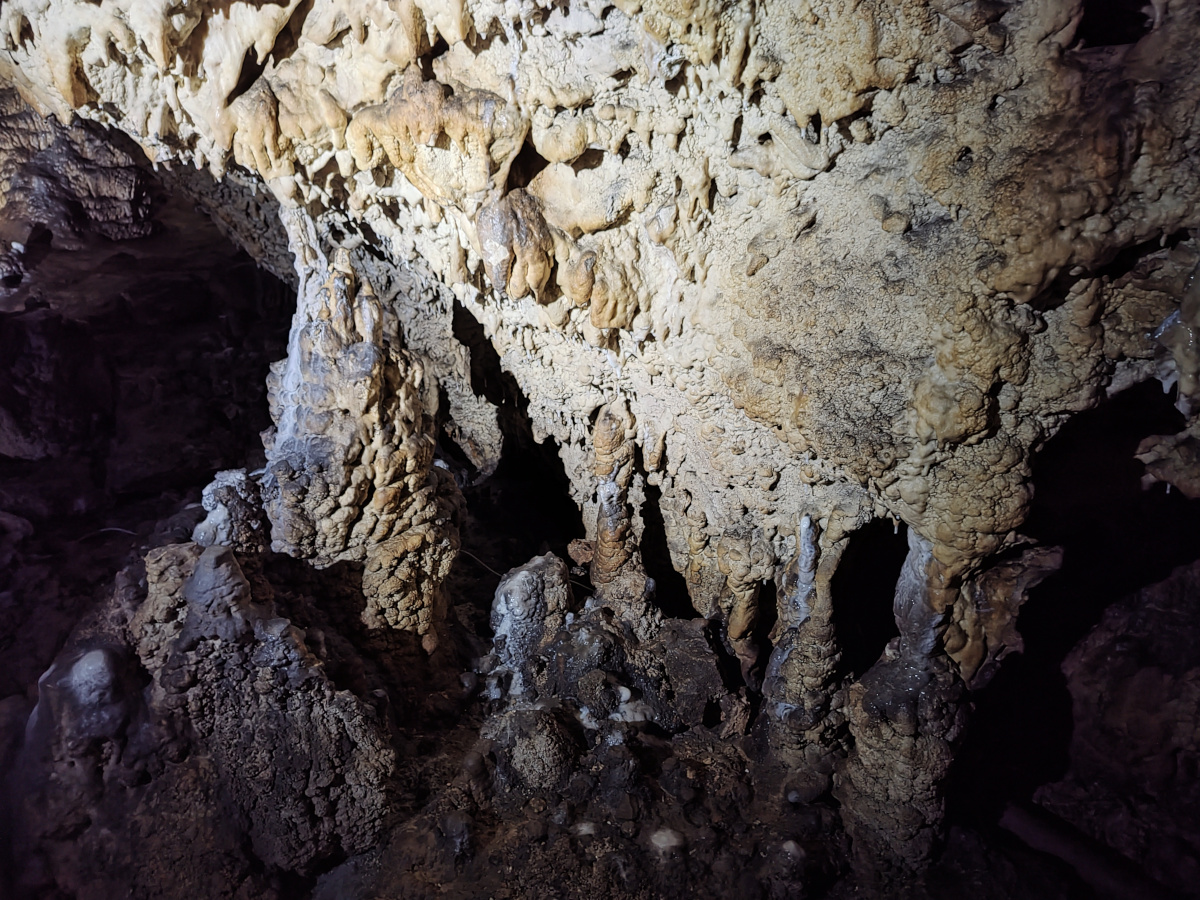 The unique experience at the Fortress Valley Cave (Valea Cetatii Cave)
As you learn more about the cave, you will discover that it is lit with LED lights, so that incandescent lights won't affect the climate or the cave itself.
The paths are made of fiberglass to be safe and "invisible". There are light reflections in the water and you'll admire a few colours of the cave and interesting formations.
There are some bats in the cave, but you won't see them as they are hiding and you're visiting the cave during the day, not at night.
Once you enter, there are some stairways, then the small corridor, and then you reach the Grand Hall. After the presentation, the guide lets you know that they'll shut down the lights for a little while and that everyone is asked to remain silent.
Why?
So that you can experience complete darkness and silence (sometimes you can hear some water drops falling, but it wasn't the case when I went.)
This moment is truly spectacular! – and makes visiting the Fortress Valley Cave an unforgettable experience!
It's like the silence bounces back from the walls. And the darkness is full – almost touchable.
It's impressive – a not to miss moment (hopefully there won't be kids or adults afraid of the darkness and silence. We had an adult in the group who kept opening his phone…)
Anyway, it's a unique experience that I don't know to take place in another cave in Romania.
Another interesting fact: the acoustics of the Grand Hall is just perfect – that is why during the summer concerts take place here – the Brasov Philharmonic plays.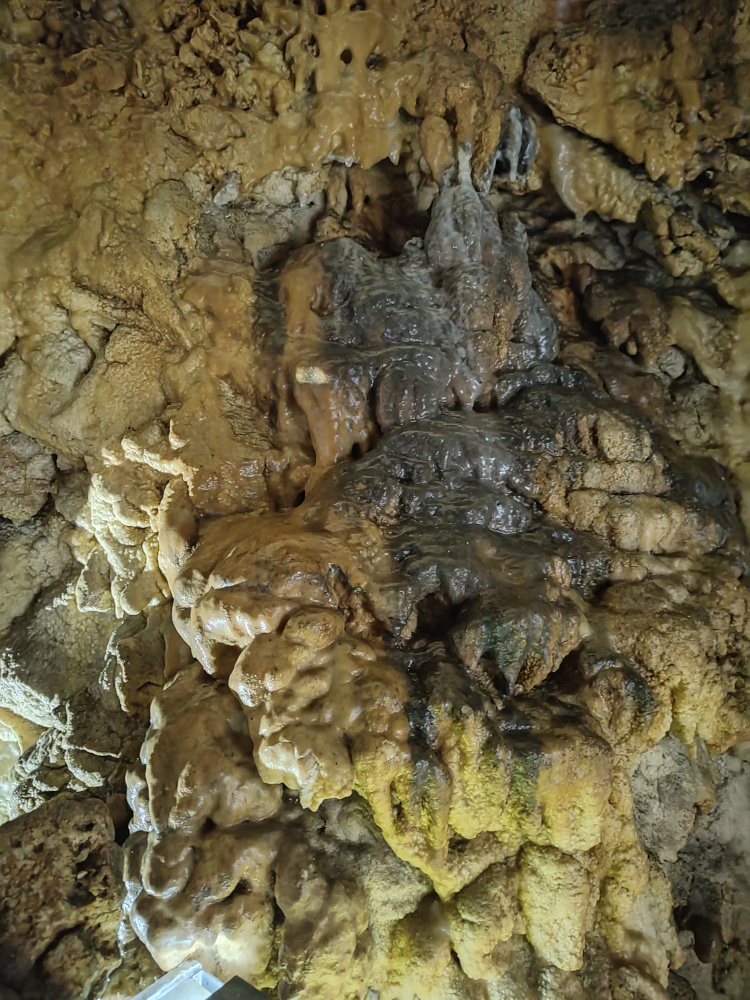 Fortress Valley Cave History
I left this part close to the end of the article (though I'd usually start with this info) because I wanted to point out the most interesting things about the cave, to recommend you to visit it – when in the area. And the historic details may not be the most enticing commercial I can make for this cave.
The cave was not visible until 1949. Then, only the specialists could enter (crawling).
In 2010 there were some works (improvements) and the Valea Cetatii Cave could be included in the tourist circuit.
It was also declared a "Natural protected area of national interest and natural monument."
Located at an altitude of 825 m above sea level, the cave has a total length of approx. 958 metres, with a 330 metres long section open to the public.
The exact address: Valea Cetatii nr. DN1 E, Rasnov – Brasov (from the official site. You can use this for Waze/Google Maps)
The site is in Romanian only, but you can use Google Translate to check out the information on schedule and prices (included at the bottom of the first page)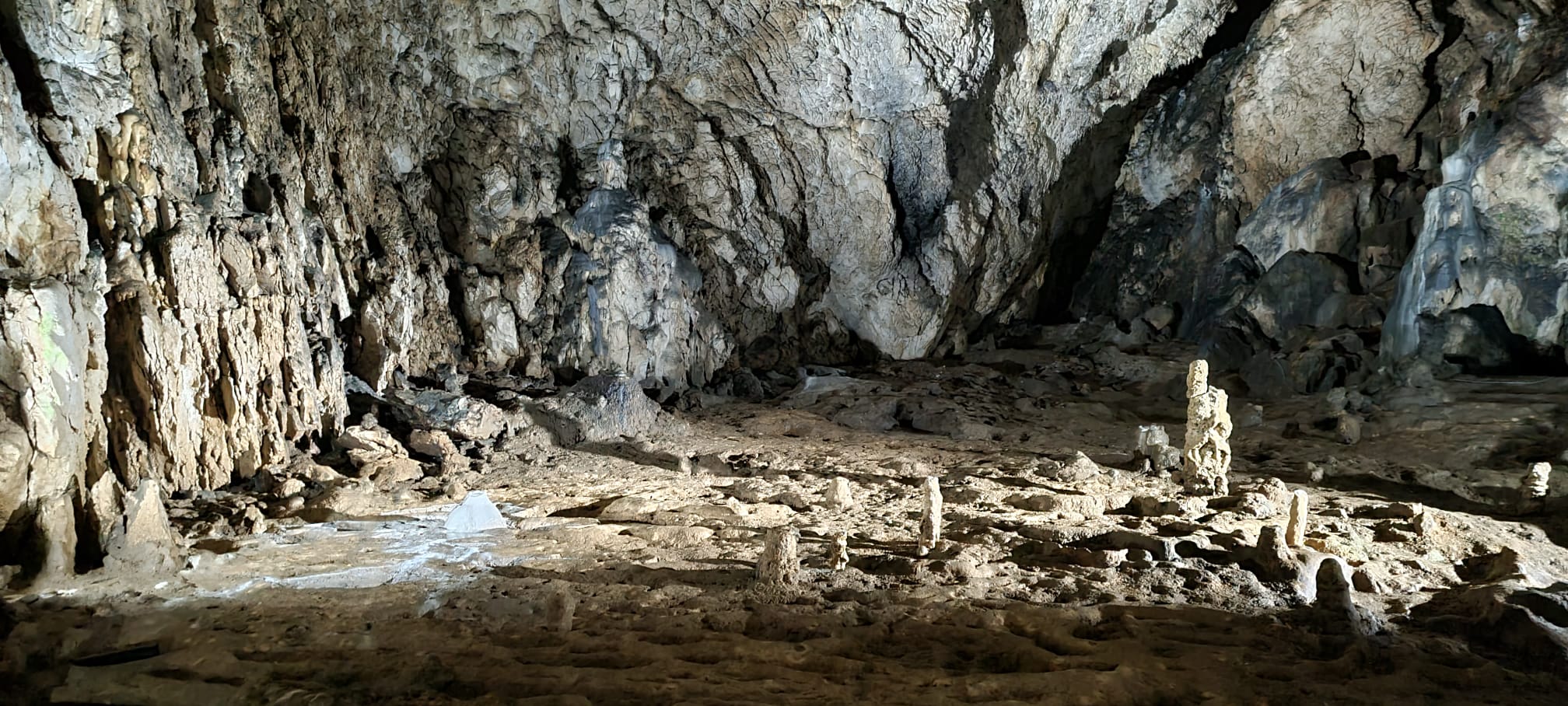 Conclusions and other must-visit caves in Romania
Valea Cetatii Cave / Fortress Valley Cave definitely deserves a visit when in the area.
It is fun for kids and adults alike.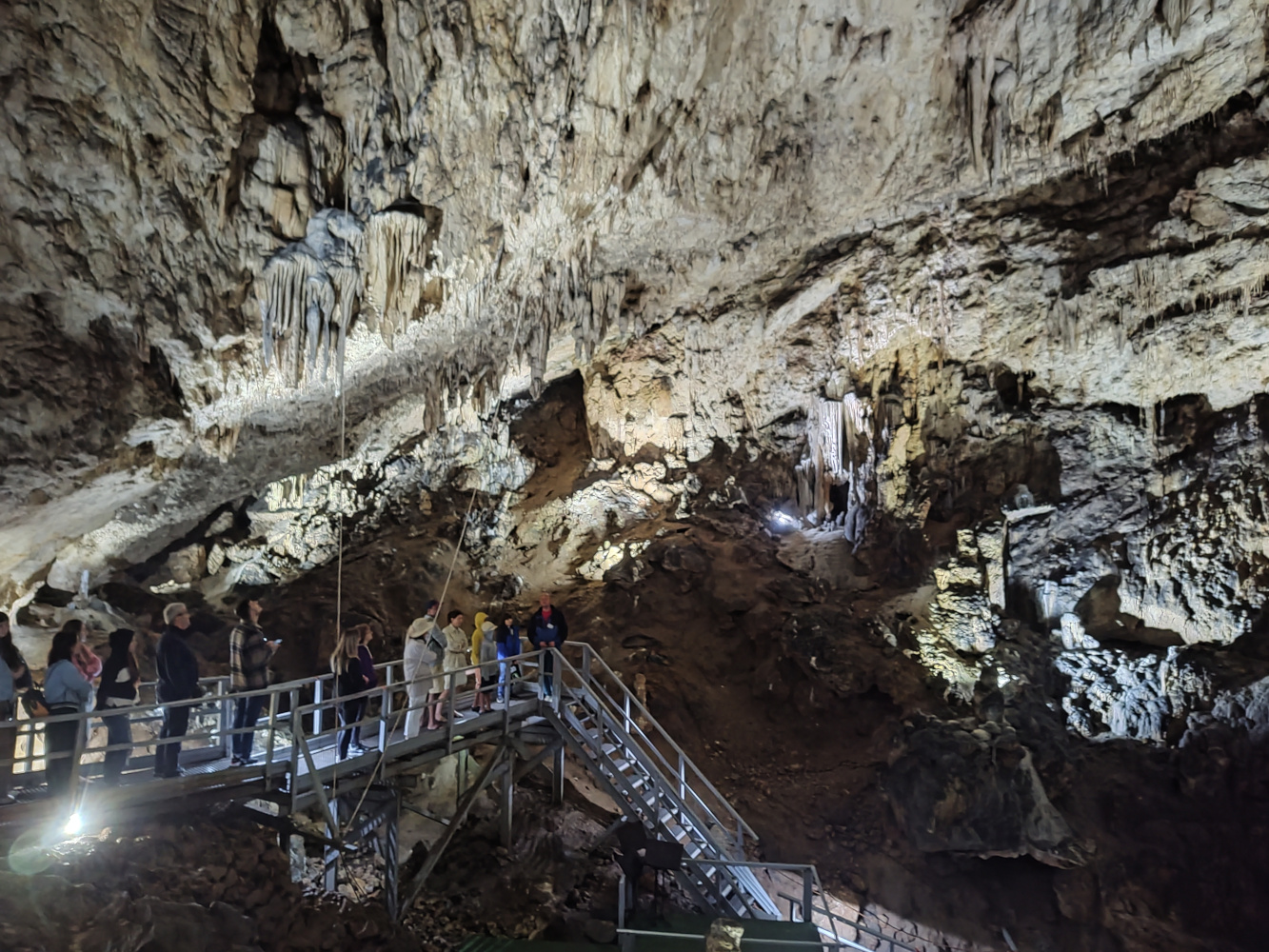 The tours don't take long and there aren't many galleries open to the public, but Valea Cetatii Cave / Fortress Valley Cave still has its own specific elements that make it unique: the special acoustics, the fiberglass floors, the fact that it is still young, in formation, plus the special moment when everything goes dark!
We also visited two other caves in Romania that we recommend: